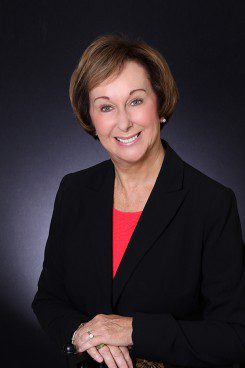 by Suzanne Neff
A few months back I was having a meeting with one of my home builder clients.  The conversation turned to their recent traffic; those who had not yet purchased, but according to the information entered into their data base by their salespeople, were good leads. Where were these customers in the home buying process?  Were they still in the market; had they purchased from someone else; or had something changed in their lives that had caused them to put buying a home on the back burner?  No one seemed to have the answers.
I suggested they turn the data base over to me and let me try my hand at calling them back to see if we could get some clarification.
We selected customers who had been in the sales office 60 days prior, this meant we should not be over lapping the sales people and calling people who were recent "hot" prospects.   We tried to select customers who the sales people had indicated were "A" and "B" prospects.
Some of the questions we asked:
Are you still in the market for a new home? 46% said "yes". Remember these were people who had not been in the sales office for 60 days.
Is XYZ Builder still a consideration? The majority said yes and started asking specific questions about the community.  Questions that would have been answered had the salesperson been following up.
Will the salesperson be a factor in your decision making process? All (yes, all of them) said yes.
Did the salesperson follow up? Most said yes, but those who were ready to buy said the salesperson had given them a call, and they appreciated the phone call.  One gentlemen said the salesperson had sent him a couple of emails, but he had deleted them both.  Most could not recall if that builder or the salesperson had followed up because to quote them, "they get so many emails."
Did the salesperson try to close the sale? Most said "no" not at that time.  One gentlemen actually told us that "he" closed the sale.
The primary learning points in this survey were things we all know, but sometimes forget.
The salesperson "does" make a difference in the decision making process.
Everyone follows up with email, and unfortunately it gets lost with all the others. It is important to make those follow up calls and be consistent, don't give up.
Many salespeople do not ask for the sale.
There are some wonderful teaching and learning experience in all of these questions and answers. But the bottom line is we all need to go Back to Basics and persistent follow-up does pay off.
New Homes Solutions and Kimberly Mackey are pleased to announce the addition of Suzanne Neff to the team.
Suzanne brings a wealth of experience to New Home Solution. Having been involved in the home building industry for over 30 years, she began her career as a successful on site salesperson and worked her way through the ranks to become a Regional Vice President of Sales and Marketing in the Mid-Atlantic and Southeast regions, leading sales teams to consistently exceed their goals. Since 2007, Suzanne has been working independently as a consultant with builders and developers. Because of her very diverse builder experience she has the ability to customize her training, coaching and consulting to match the client needs. She believes that training and coaching new home sales teams is not a "one size fits all", the program must match the market and builder. "I am so happy to become part of New Homes Solution, Kimberly's passion for the helping builders achieve their goals and working within their specific company cultures in right in line with my philosophy."