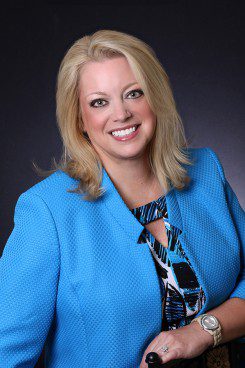 Kimberly Mackey knows what it takes to maximize your sales team. She's been there, done that. As the founder of New Homes Solutions, Kimberly brings over 20 years of experience as a senior level executive in the residential home building and real estate industry. She has earned the reputation as being the "expert with real world SOLUTIONS" in a competitive and rapidly changing sales environment.
Kimberly is an accomplished and sought after national speaker and published author of many Sales and Leadership articles. Her expertise is in creating Sales Management and Training Solutions for home builders across the country. Kimberly's experience includes working with Builders and Developers of all sizes – from the local/regional companies to the publicly traded national companies.
She also works with REALTORS® and Brokers from across the country and is the architect and director of the highly successful Preferred Builder Partnership program with Berkshire Hathaway Florida Properties. This cutting edge REALTOR®/Builder program generated $91 million in NEW home sales alone last year!
Her broad experience and expertise in many disciplines within the building industry bring a unique perspective on how all parts should work together to create the whole.
She is active in the Sales and Marketing Council of the National Association of Home Builders (NAHB), currently serving as the incoming Chair on the National Board of Trustees. She also serves on the NAHB Associates' Committee as the Leadership & Professional Development Chairperson. Mackey is an Associate Director for the Florida Home Builders Association (FHBA), representing her local chapter of the Tampa Bay Builders Association. She is a past Chair and Life Director of the FHBA's Sales and Marketing Council and TBBA's Sales and Marketing Council. Kimberly is the 2020 recipient of the John P. Hall Award for lifetime achievement in sales and marketing and was the 2017 Associate of the Year for the Florida Home Builders Association and the recipient of the SMC Member of the Year for 2008 and 2009. She is a member of the National Association of REALTORS® and Professional Women in Building. Kimberly can be reached at kmackey@NewHomesSolutions.com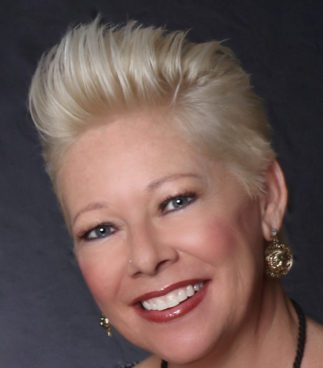 Krista Moulton is Account Manager of the the day-to-day operations of the Builder Relations Program with Berkshire Hathaway Florida Properties (BHHS FLPG).  She handles much of our business development and spearheads agent/builder event planning.  Krista is also the support operations on the New Homes Solutions side. Diversity drives her.
Enthusiastic with a passion for new home construction, Krista is a 2017 former REALTOR® and New Home Specialist with BHHS FLPG who is very knowledgeable about Tampa Bay new home builders.  A patient care technician graduate, she previously worked as a self-employed home health aide compassionately caring for the young and old.  Krista also owned and operated a popular artisans' gallery in Key West and painted custom projects on commission.  She decided to pursue the more creative side of the real estate industry as a marketing professional and put her eye for design and creative energy to excellent use cross promoting new home builders to agents and vice versa, thus "bridging the gap".  Self taught in computer software and applications, in 2016, she built the New Home Construction Resource Zone mobile app exclusive to BHHS FLPG.
Krista is always challenging herself with her desire to never stop learning.  She is a self-professed "Google Geek".  If she doesn't know how to do something, she will research it until she figures it out. Krista can be reached at krista@NewHomesSolutions.com.