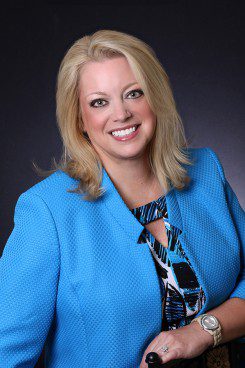 Kimberly Mackey knows what it takes to maximize your sales team. She's been there, done that. As the founder of New Homes Solutions, Kimberly brings nearly 20 years of experience as a senior level executive in the residential home building and real estate industry. She has earned the reputation as being the "expert with real world SOLUTIONS" in a competitive and rapidly changing sales environment.
Kimberly is an accomplished and sought after national speaker and published author of many Sales and Leadership articles.  Her expertise is in creating Sales Management and Training Solutions for home builders across the country. Kimberly's experience includes working with Builders and Developers of all sizes – from the local/regional companies to the publicly traded national companies.
She also works with REALTORS® and Brokers from across the country and is the architect and director of the highly successful Preferred Builder Partnership program with Berkshire Hathaway HomeServices Florida Properties Group. This cutting edge REALTOR®/Builder program generated nearly $70 Million in NEW home sales alone last year!
Her experience and expertise in the many areas of the building industry allow her to bring a unique perspective on how all of the parts should work together to create the whole.
She is active in the Sales and Marketing Council of the National Association of Home Builders (NAHB), having served on the Board of Trustees and as NSMC's Membership Chair. She serves on the NAHB Board of Directors; the Florida Home Builders Association (FHBA)  Board of Directors' Executive Board, and as Area  Vice-president representing her local chapter of the Tampa Bay Builders Association. She is a past Chair, and Life Director of the FHBA's Sales and Marketing Council as well as TBBA's Sales and Marketing Council. In addition, Kimberly was the recipient of the SMC Member of the Year for 2008 and 2009. She is a member of the National Association of REALTORS®. Kimberly can be reached at kmackey@NewHomesSolutions.com .
Kathy Tucker is a dynamic sales executive with over 30 years' experience with two of the nation's leading homebuilders, NVR and Cal Atlantic Homes.
Kathy is recognized as a rock star of the sales professionals.  Her extensive background includes new home sales, recruiting, training, marketing, sales management and operational management. She has worked with a range of buyer profiles from first time buyers to luxury buyers to empty nesters and her experience spans multiple geographic markets in VA, NC, SC and FL. Kathy worked on the sales floor and earned multiple sales awards including Sales Person of the Year and MAME Rookie Sales Person of the year in the Washington Metropolitan area.
She is an accomplished sales trainer who co-wrote the sales training manual for new hires and through the years has written or contributed to additional training workshops such as: Creating and Maximizing your Competitive Advantage, Community Pricing and Positioning, Coaching to Increase Sales Absorptions, Effective Sales Meetings, Strategic Probing, and more…
She served as a Division Sales Manager in multiple markets in Virginia and North Carolina and led her divisions to record sales numbers.  She worked as VP of Sales for CalAtlantic In Florida, managing over 900 sales in 2017.
Kathy not only brings sales and marketing expertise to the table, but she also brings experience managing profit and loss and operations.  She was instrumental in the growth of the Ryan Homes market share in Charlotte as she served as General Manager of Sales and Operations, closing over 300 homes/year managing multiple area sales managers, area construction managers and service managers.  Kathy also worked as Division Manager for NVHomes, the luxury brand of NVR, and started their operation in Raleigh NC.
Kathy received an Executive MBA with a concentration in Leadership from Queens University in Charlotte.   As a leader, Kathy is recognized as one who establishes a results-driven culture while fostering a positive, cohesive team environment.  She's known to have high expectations and bring out the best in her people.  Many of her direct reports have grown to become top producing sales people, Sales Managers, VPs of Sales, Division Managers, owners of their own real estate or marketing firms.
While Kathy's true passion is developing Rock Star Sales Teams and Brilliant Sales Managers, her extensive experience in operational leadership roles gives her a unique perspective.  She keenly understands how all departments are connected and impact one another as well as the customer experience.  As a result, Kathy can bridge the gap between sales, construction, and operations and offer creative solutions to sales and marketing challenges with an understanding of its impact on the customer and the entire organization. She is excited to work with builders of all sizes and help them establish strong sales operations. Kathy can be reached at ktucker@NewHomesSolutions.com .
Awards/Honors:
Rookie Sales Person of the Year, MAME Wash DC.
Sales Person of the Year, Ryan Homes
Most Improved Division of the Year, Ryan Homes
Columnist, New Homes Magazine, Richmond VA
Marketer of the Year, Richmond, VA SMC
Judge for Parade of Homes, NC SMC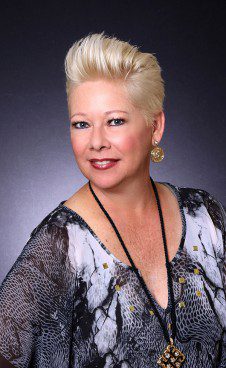 Krista Adams has recently taken on the role of Account Manager. She is currently managing the day-to-day operations of the Builder Relations Program with Berkshire Hathaway HomeServices Florida Properties Group. Krista also handles much of our business development and event coordination.
Enthusiastic and creative with a passion for new home construction, Krista is a recent former REALTOR® and New Home Specialist with Berkshire Hathaway HomeServices Florida Properties Group who is very knowledgeable in Tampa Bay new home builders.
As the Account Manager for Berkshire Hathaway HomeServices Florida Properties Group's Preferred Builder Program, Krista enjoys the interaction with the builder contacts. A patient care technician graduate, she previously worked as a home health aide and utilizes her interpersonal skills to build and maintain relationships. She also owned and operated a popular artisans' gallery in Key West and painted custom projects on commission. She decided to pursue the more creative side of the real estate industry as a marketing professional and put her eye for design and high energy to excellent use.
Genuineness, attentiveness, an unwavering positive attitude keynote Krista's service philosophy. Her desire to "never stop learning" enables Krista to stay well versed in the many fine new home communities throughout Tampa Bay. She frequently visits these neighborhoods to know first-hand how best to include them in promotions. Providing such a high level of service requires more than an extensive knowledge of real estate; it takes compassion and a single-minded dedication to helping builders promote their products. Krista can be reached at krista@NewHomesSolutions.com .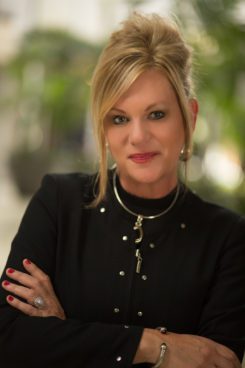 Leah Turner has partnered with New Homes Solutions to assist with the rapid growth of the Berkshire Hathaway HomeServices Preferred Builder Program. Leah is the founder and president of Turner Time Consulting, a sales coaching, training and consulting firm. She is committed to partnering with sales people to reach new heights in their professional lives! Having spent many years as a highly charged sales and marketing executive in the new home building and general real estate industries, Leah understands the unique challenges and pressures related to the real estate industry.
She is a highly-acclaimed speaker, trainer, and coach she is a regular speaker at international, national and regional conferences, including the International Builders Show and the Southeastern Builders Conference and we are so excited to have her expertise on this important program to bridge the gap between new home sales and the general real estate agents.
Her delivery, format, and humor leave her audiences empowered, motivated and ready to take their professional and personal life to the next level
Leah is the 2018 President of the Florida Sales & Marketing Council (FSMC) of the Florida Homebuilders Association (FHBA). She is also an active member of NAHB, and is a past board member of the Tampa Bay Builders Association (TBBA) and its Sales & Marketing Council. In addition, she is a member of the National Speakers Association (NSA). Leah can be reached at lturner@bhhsflpg.net .