---
Nathaniel Lemon
President, Smart Dwellings
---
Philip Ross, REALTOR®
Principal Real Estate Broker, Flynn Built
---
We were in a bind for an absorption rate ProForma on a difficult project and Kimberly jumped right in and produced invaluable data. The thoroughness of interpretting our needs with the timely manner of receiving the material, made Kimberly invaluable to this project. Highly recommend her!
Lisa Campfield
Co-owner of HomeWorks, Alabama
---
David Heckman
Former Vice-president of David James Homes
---
---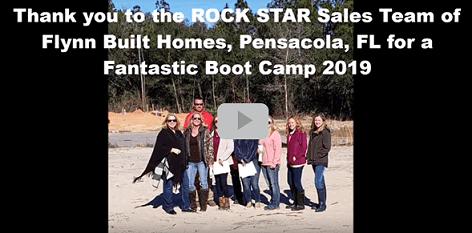 A video compilation of team building images and video testimonials.
…I am so excited to use these (Kimberly's) techniques to crush my goals!
Kyra Downing, Newer Sales Professional
..It took me out of my comfort zone with the role play and made me realize some of the things I need to work on and practice to sharpen my skills.
Bevan Wade, Seasoned Sales Professional
…We learned overcoming obstacles and closing the sale, and I can't wait to use these in the field and become a successful agent.
Renee Ownby, Sales Professional
…Kimberly's approach to new home sales is natural…I can't wait to get restarted again.
Erin Bryan, Seasoned Sales Professional
…It has helped me give my agents a plan to make them more effective.
Philip Ross, Sales Manager and Broker
…I can't wait to close more deals!
---
---
Ms. Kimberly Mackey is very well versed in the New Home Sales arena. She is talented, vivacious and a great listener who provides pathways to become a more effective sales professional. She is versed at keeping her momentum at full throttle. Enjoyed her training and looking forward to meeting her in person.
AnnTrisha Ramratten-Brown
Community Sales Manager, Miller & Smith
Love the energy, tips and exercises.
Catherine Taylor,
Community Sales Manager, Miller and Smith
---
Steve Himes
Berkshire Hathaway Florida Properties
---
I cannot say enough about Kimberly Mackey and her management/sales team training. Her level of professionalism, dedication, and overall knowledge of the home building industry is unmatched. HIGHLY recommend!
Selena Emerson
Sales Manager, Flynn Built
---
Bethany Mis
Berkshire Hathaway Florida Properties
---
Raelyn Kaminski
Sales and Marketing, Faber Homes
---
Sunrise Homes 3-Day Boot Camp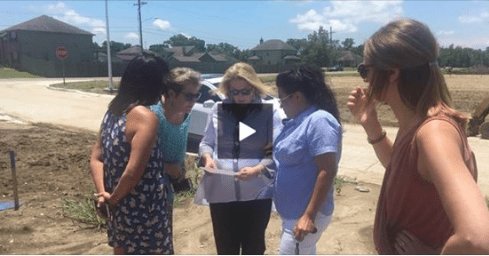 Watch the Boot Camp Compilation "thank you" video that Sunrise Homes made for Kimberly.
…What was really fantastic about the last 3 days is we learned new ways to do the same process we've all learned…different verbiage, different language, different body language that I really think will help freshen my skills.
Lindsay, New Home Sales Manager
…I found she is very relatable which is very refreshing, and it's different than most training courses I have taken in the past.
Melissa, New Home Sales Manager
…The thing I really took out of it was…discovering what the customer needs are up front and preparing them for the appointment with our onsite sales specialist.
Jayne, Online Sales Advisor
…We definitely had a lot of fun today…she definitely brought some new fresh ideas to the table.
Nikki, New Home Sales Manager
…We played team building games and combined forces, and we are more in unity with each other.
Sharon, Marketing Director
---
Kimberly has made a wonderful contribution to our company and it has resulted in increased sales.  Kimberly's attention to details and understanding of our custom home product and place in the market has helped our company make necessary changes to keep us competitive in a changing environment.  Kimberly has been effective in working with our sales team through the implementation of sales processes and actual sales training.  Our sales staff has increased in confidence and effectiveness as a result of Kimberly's personalized and systematized sales approach.  Kimberly comes prepared and her enthusiasm for new homes sales is contagious.
Mike Ryan
Sales Manager, Samuelsen Builders, Inc.
---
We hired Kimberly in mid-2010 and had her implement a series of sales training sessions with our sales team that included a weekly group session with individual follow-up training with each sales rep at their model locations. We found her to be very detailed and provided creative input on how our reps could cultivate their own traffic. I would highly recommend Kimberly to any company looking to get back to basics and improve sales performance.
Jeffrey D. Thorson
Division President, William Ryan Homes
---
Kimberly Mackey is a proven leader in our industry. She doesn't just talk the talk, she walks the walk by providing REAL WORLD SOLUTIONS to today's challenges for builders and brokerages.
Myers Barnes
Myers Barnes Associates, Inc.
---
Kimberly's energy and boundless enthusiasm for her work is unparalleled. She works tirelessly in order to achieve her clients' goals. Perhaps most refreshing — besides her unwavering 'can do' attitude — is that she is true to her word. When she commits to a project rest assured it will be done.
Linde Hyder
Director of Marketing and Communications, Berkshire Hathaway Florida Properties
---
Kimberly has been incredible to work with. Over the past couple of years here in Tampa, she has provided invaluable advice and a variety of educational/motivational services for our Sales Team at Inland Homes®.  She is dependable, trustworthy and really stays on the cutting edge.
John Weston
President, Inland Homes Central Florida, LLC
---
I personally chose Kimberly to be a presenter at my event because of her industry knowledge and skills, and she is REAL. There are far too many people trotting around attempting to be experts who have very little provable experience, depth, and solutions to today's homebuilder challenges….Kimberly is the REAL DEAL!
Bob Schultz
The New Home Specialists (SM)
---
Kimberly has been a dynamic addition to our company as Director of Builder Relations. She is enthusiastic, energetic, and eager to assist our sales executives increase their knowledge and improve their productivity. Her positive attitude is truly addictive!
Dawn Kay
Manager Liaison, Berkshire Hathaway Florida Properties
---
Kimberly is a true motivator. She has a thorough understanding of the sales process and has helped many of our sales associates achieve higher success. She is a true asset to any organization.
Felix Blanco
Former Vice President of Sales, Lennar Homes
---
Kimberly is an amazing sales trainer and speaker. I attended her New Homes Specialist training in 2014 and learned so much from her in just a few short days. I highly recommend ANY training she offers. Kimberly is a consummate professional and brings years of expertise in New Home Construction, Sales Training, and Marketing. I am so fortunate to be able to continue learning from her as a member of the BHHS New Homes Masterminds group.
Susan Manning
Berkshire Hathaway Florida Properties
---
Kimberly Mackey has a talent for blending aggressive sales skills with extraordinary customer service. Her versatility allows training of new and seasoned sales professionals alike. Kimberly inspires empowerment and self-driven results in sales staff. Her vast expertise allows any training experience to be a cut above the norm.
Jim and Nancy Ward
Investors/Owners, Keller Williams Tampa Properties
---
Kimberly's seminars are simultaneously informative and enjoyable. Her relaxed education style actually promotes class participation, questions and interactions. We've had Kimberly present two social media seminars to our sales force and saw surprisingly quick results! Kimberly's strength is reigning in a subject as daunting and, for many people, intimidating as the emerging social networking media and paring it down to terms we can use in our business and personal lives.
JC Gatlin
Inland Homes®-Lean Home Building Logistics
---
If I knew even one 100th of what Kimberly knows about new home construction and real estate, I'd consider myself knowledgeable! As a 2014 graduate of Kimberly's New Homes Specialist class, I feel fortunate to have amassed such quality tools for my real estate toolkit. The information I learned in class has been invaluable for selling "used" homes as well. Kimberly is an energetic and passionate instructor and a delight to interact with.
Krista Moulton
Berkshire Hathaway Florida Properties
---
Kimberly has a genuine passion for and knowledge of the new home sales process and what it takes to sell homes. Her experience in building strong and successful sales teams speaks volumes about her ability to train and coach her students to the next level and beyond.
Suzanne Neff
Principal, Suzanne Neff and Associates, LLC
---
Kimberly has a great way of getting people motivated to learn. She puts her heart and soul into giving all the tools needed to turn anyone into a great new home salesperson. I always loved and looked forward to her training sessions.
Donna Ciarlone
Sales Consultant, Ashton Woods Homes
---
Kimberly got the crowd going at Secrets of Becoming A Master Networker held by the Naples Area Board of Realtors. It was a sold out event that brought in both new agents as well as many experienced agents, she brought new ideas to the table and reminded us of the basics. Excellent job Kimberly, thank you for all you did, it was a great success.
Terrilyn VanGorder
Education Chair Naples Area Board of REALTORS®
Broker Associate, John R. Woods Properties
---
I was fortunate enough to start my career in new home sales with Kimberly as my sales manager. Her training has certainly attributed to my success and her innovative ideas motivate. I think her experience and passion are evident which gives her an advantage over most trainers in this or any field.
Heather Jaxheimer, CSP
Sales Consultant, Ryland Homes
---
Kimberly has the unique ability to encourage and motivate sales agents by making them feel they are part of the team. That's not as easy as it sounds. She is genuinely driven to make sure all who work with her, succeed in every possible way.
John Arrington
New Home Consultant, Lennar Homes
---
Kimberly has been a dynamic addition to our company as Director of Builder Relations. She is enthusiastic, energetic, and eager to assist our sales executives increase their knowledge and improve their productivity. Her positive attitude is truly addictive!
Dawn Kay
Education & Training Director, Berkshire Hathaway Florida Properties
---
Kimberly is the real deal. She gets the job done. If you want to have the expertise of a real pro this is the one to hire. I have worked with her directly and am always impressed with her work ethic, drive, and passion. A true professional and very successful person I am glad to have worked with.
Russell Laggan
Carrington Real Estate Services
---
I had the distinct pleasure of working with Kimberly at Richmond American Homes. She took a strong, results-oriented approach and was truly dedicated to improving our bottom line. Her commitment combined with her creative solutions, greatly improved our revenue in an extremely challenging market.
Andrew Norgart
President, Norgart Land Ventures, LLC
---
Thank you Kimberly for the great program you provided for our Orlando, Tampa, and Ocala sales teams. It provided them with a perspective that many didn't have prior to this training. I saw many light bulbs go on. Essential to good training is group participation. Your class elicited that in great volume. Many raised their hands to answer questions and participate in front of peers. Beyond the class, our team has taken the knowledge and applied it, with powerful success. One realtor presentation produced 5 appointments. From an office that had previously produced a total of 1 appointment from 10 presentations. You 'get it' and it is good to see you helping others get it.
Mike Finley
General Sales Manager, Pulte Group
---
Kimberly is a well prepared speaker and consultant who does a great job catering the content to her client's needs. She works successfully both one on one and with larger groups. She also works well with Management and front line Teammates specializing in the sales arena.

Ben Walters
Project Manager , Dockstreet Communities
---
I had the pleasure of working with Kimberly Mackey for a number of months at our Milwaukee Division. Kimberly's expertise in New Home Construction is very deep and multifaceted. From Sales Training to Marketing, Kimberly provided the tools, insight and tutelage which enabled me to operate at a very high level at William Ryan Homes. I HIGHLY RECOMMEND Kimberly and New Homes Solutions to any builder; in any market; who endeavors becoming a top producing company.
Paul Ochtrup
Internet Sales Representative, William Ryan Homes