Transcription (*you can read it here, but we highly recommend that you watch this video as much of what Quint shares comes through non-verbally):  Hey everybody, Quint Lears at NewHomeSales.com. I am so excited to be featured here on New Homes Solutions. Kimberly, thank you for having me on the program. By the way, when I'm not interviewing top experts for NewHomeSales.com, I actually sell homes full time for a living. I represent a builder in the Southwest called Hakes Brothers Homes, and we are the number one family-owned company in New Mexico. I'm proud to represent. So today, and by the way, if you haven't seen Kimberly's program-the interview I did with Kimberly-you've got to watch it. It's kind of cool and has some great content. But today, I'm going to be on her program. I'm going to give you one of my secrets. It' the 5 levels of a great presentation. Level One is that you don't present the home at all. A lot of salespeople do this, and frankly, I think it's a disgrace to the industry. Look, I'm just kidding, but it really is bad. You've become a steward of your homes and the model home. You want to be able to present it and cast it in the best light possible, so Level One is you don't present it; you just let the customer figure it out on their own. Level Two is what we call in the industry the windshield wiper technique. We say, "Here's the kitchen, here's the living room, here's the bathroom (Quint points back and forth with a sweeping motion). That's Level Two. Level Three is when you point out specific features within a room. For instance, let's talk about the kitchen. I can say, "It's got beautiful white cabinets and crown molding and standard height handles. It's got a Moen faucet." Those sorts of things you feature and explain. So, Level One is you don't present it, and Level Two is just to say what the room is called and discover the house with the customer. Level Three is you point out specific features. I like to say that the separation in this business is in the presentation-your ability to present the home, but the domination is in the demonstration.
Level Four is where we become great in our industry. It is the ability to actually demonstrate the superiority of the product. Follow me to the kitchen, and I'll give you an example. Again, Level One-we don't present it at all, Level Two is we say, "Here's the kitchen." Level Three is, "Look at this wonderful kitchen, it's got a vented hood." Level Four is actually demonstrating that vented hood. I would turn the lights on or off. I can turn on the vent so you could hear it. I used to use a piece of paper (Quint places the paper under the hood where it attaches to the grate by vent suction) and say, "Look at this. Isn't it amazing? It takes the heat and smoke and odor up and out of the home." With the piece of paper, it's a powerful demonstration. But I am always thinking how I can make it even more powerful. Watch this! (Quint takes a 16×20 framed print with glass and places it under the hood where it attaches to the grate by the strong vent suction and steps away from it.) "How powerful is that?" he asks. It takes an entire picture with the glass and frame and holds it up there.
What's the Fifth Level? What is the level that will totally separate you from the pack of new homes sales people? What will totally allow you to dominate your competition? Here's what it is; you make the customer demonstrate the product. Here's how it works: Say, "Mr. and Mrs. Customer, I want you to take this picture and hold it up there (under the vent), but if you break it, you've got to buy it…Just kidding…" Hold it up there and ask them to press the button, and ask them to let the picture go. That, ladies and gentlemen, is how you demonstrate the items.
So, here's a challenge: I want you to go through your model home and find as many features as you can. Study and become an expert on every feature of your home. Then think of ways you can demonstrate those features. Then at the next level, how you can involve the customer and get them to physically touch, move, feel and physically demonstrate your model home.
Thank you New Homes Solutions and Kimberly Mackey. I love what you're doing. I love the videos you are producing. You're doing some great content. I watch them. I share them with my friends. I look forward to what you do. Thanks again for having me on the program. Have an outstanding day and keep making an impact, my friends.
To see Quint's interview with Kimberly Mackey, click here.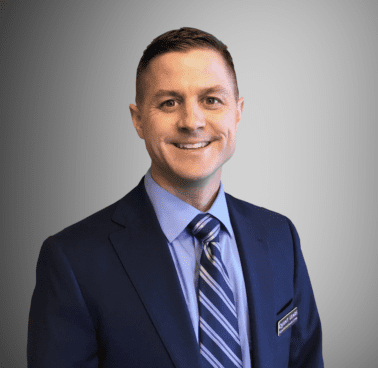 Quint Lears is a nationally recognized new home sales professional and recipient of the NAHB National Salesperson of the Year–Gold award. He is the Builder Books published author of "Partnering with Brokers to Win More Sales" and is the host and creative director of NewHomeSales.com, an online platform featuring insights, ideas, and best practices from top industry professionals. Quint has been featured in multiple books and national publications including RE/MAX Above Magazine, Top Agent Magazine, and NAHB Sales and Marketing Ideas Magazine. In his free time, Quint enjoys spending time with family and friends, reading and playing the piano. Visit: www.NewHomeSales.com for more information.
Link to Quint's book: "Partnering with Brokers to Win More Sales": https://builderbooks.com/partnering-with-brokers-to-win-more-sales.html