TRANSCRIPTION:
Riches are in the follow-up. Follow-up is really what separates professionals from wannabes. So, here are three things that you need to know about follow up.
Number one, it must be automated. If you don't have a system in place, no matter how disciplined you are, it's very difficult to keep it up long term. You'll need to automate all your follow-up.
Number two is that it must be valuable. We get bombarded with so many messages every single day, so you need to train your prospects to actually want to open your emails and text messages by providing value every single time.
Number three is you need to incorporate video in your follow-up, be memorable, and create a personal connection. 80% of sales are made between the 5th and the 12th contact, which means you need to have a follow-up system that's at least five steps, but more like 12 steps.
12 touches, now that's tough! That takes some serious dedication or automation. No matter how good you are, there's no way you can maintain that level of service when it comes to follow-up. That's why automation is really the answer. Automation doesn't mean impersonal; I want you to segment all your clients. For example, whether you're working with first time buyers or down-sizers, they should be getting what feels like personalized messages that you had just written down specifically for them.
Your follow-up also must be valuable. You cannot just be "checking in". You need to have a clear purpose for why you're contacting them and add value every single time you interact. You need to nurture your prospects to build that relationship by continuing to provide value and educate them. Even the most sophisticated buyers need your guidance and education to help them make the best decision possible.
Knowing that there should be no shortage of follow-up ideas. You can also address some of the most common objections that you hear for your community. You know that your prospects are already thinking about these objections, so provide solutions to their concerns and talk about other buyers who had similar objections, but who were able to overcome them or move on. Even better is to use video client testimonials to accomplish this. It's one thing when a prospect hears you overcome objections, but it's a whole other story when it comes from one of your buyers.
Including social proof in your follow up is another great idea. People want to see that others bought from you and had a good experience. They want to feel reassured that they're making a good decision by doing business with you. Reviews from past customers, especially video testimonials, are the most powerful source of social proof.
If you're following up with a prospect you've never met before, consider incorporating an introduction video of yourself in your follow-up. There is no faster way to make a personal connection than in person or through video. It doesn't have to be complicated. You can just shoot it on your phone, save it and use it over and over again in your follow-up. Programs like Bomb Bomb (BombBomb.com) make it very easy to incorporate video, and they provide statistics on open rates, click-through rates, so you know what's working.
Lastly, you should reach out as soon as possible. Reach them while they're still engaged. 35%-50% of all sales go to the first company who does the first follow-up. Texting works best, but you always want to ask your customers for what their preferred method of communication would be-you'd be surprised.
Remember-automate it, make it valuable and use video to separate yourself from the competition.
I'm Anya Chrisanthon host of the New Construction Marketing Podcast and REALTOR® with Keller Williams specializing in new construction. I hope you enjoyed watching this video. Thank you so much and have a great day! Bye!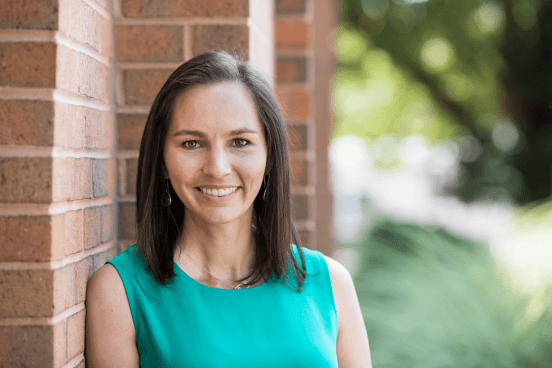 Anya Chrisanthon is an experienced new home sales professional and a host of the New Construction Marketing Podcast. Her motto is to work smarter, not harder. She believes that a solid marketing plan along with an automation system for follow-up and prospecting is all you need to get consistent sales. No talent required!
See more of Anya's work and connect with her online:
Website: www.anyachrisanthon.com
New Construction Marketing Podcast on iTunes: www.anyachrisanthon.com/itunes
New Construction Marketing Podcast on GooglePlay: www.anyachrisanthon.com/googleplay
Pinterest: www.anyachrisanthon.com/pinterest
LinkedIn: https://www.linkedin.com/in/anya-chrisanthon-58498765/ 
Facebook: https://www.facebook.com/newconstructionmarketing/
Instagram: https://www.instagram.com/anyachrisanthon/
YouTube: www.anyachrisanthon.com/youtube