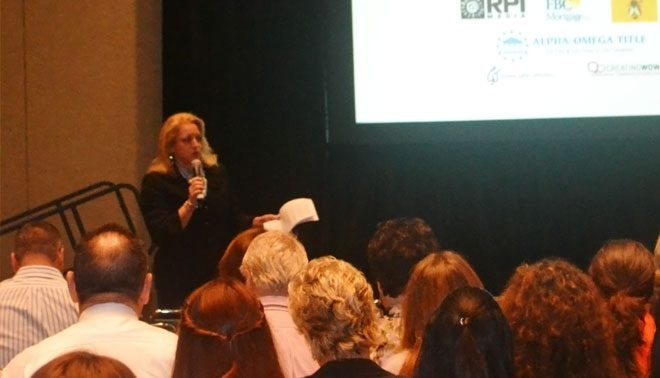 Kimberly Mackey is an accomplished and sought after national speaker and published author of many Sales and Leadership articles.  Her 'tell it like it is' style and practical and proven real world sales solutions engage, educate and empower audiences to achieve greatness in their sales careers.
Kimberly's most requested topics include:
Sales Solutions

including networking, all aspects of the critical path selling, developing solid real estate brokerage relations, qualifying and closing, construction for sales, social media strategies, and more!

Questions Are The Answers When you ask different/better questions, you understandably get a better response. But just what questions to ask, and more importantly, when should you ask them? If your team hasn't mastered the art of Opening Better to Close More Sales, this is program for you.
Management and Leadership Solutions

including accountability, leadership training, recruiting & hiring, change management, and more!

Teambuilding and Personal Development Solutions

including goal setting, motivational programs, interactive teambuilding exercise, networking & referrals, best practices, and more!

Sales Management by the Numbers including how to increase your ROI
Real Estate/Customer Outreach Solutions

including

effective General real estate relations, networking, building a referral network, and more!
Kimberly's programs are unique and her message is fresh and spot on. Bottom line, Kimberly delivers New Homes Solutions that work! For more information, or to book Kimberly for your next program, please call (813) 712-3844 or email info@newhomessolutions.com
All programs are customized to fit your event theme, audience type, budget and time frame. Please call or e-mail today to book Kimberly at your next conference, sales meeting or workshop.