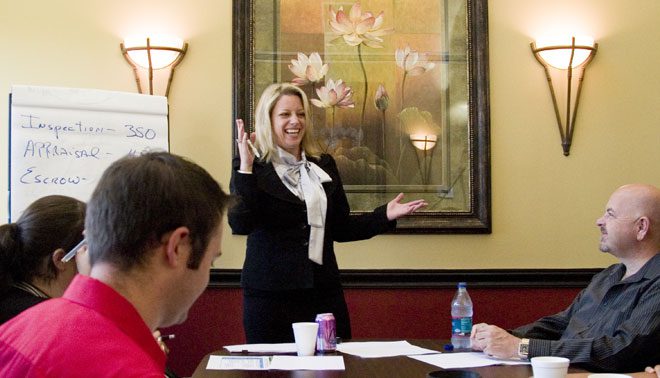 In the ever changing market place of new home sales, the landscape can vary from month to month. Is your company positioned to adapt quickly to these changes? Are you ready to take full advantage and gain a competitive advantage during the transitions?  Understanding that the rules are different today is only the tip of the proverbial iceberg. What worked before is no longer a guarantee for the future. This is a great opportunity to get it right! Are you ready to embrace the changes needed to ensure success in today's fast paced environment?
New home builders must be more proactive today than ever before. The consulting tools and resources provided by New Homes Solutions were designed to keep you ahead of the game! We offer extensive consulting programs created to help you accelerate your business. Our proven consulting systems are backed by results! Let us custom design a program for you that fits your specific needs!
Sales Consulting – Increases your sales and your production

Complete Sales Systems Integration ("Your sales program should be engine that drives the train, not the engine that drives it off the track." ~Kimberly Mackey)

Leadership Consulting – Take your team to the next level

Comprehensive Market Analysis 

Recruiting & Hiring Solutions

Viral Marketing and Social Media Strategies

Outsourced Sales Management Solutions: This is ideal for those in-between times when you are looking for the right person for the job, or for the company where hiring a F/T resource is not currently an option; when a temporary solution to supplement existing management in times of growth, or to assist as a 'Change Management Consultant'.

"Kimberly Mackey has been a key part of our Sales and Marketing for close to two (2) years. When she came on with our company, I had a Sales and Marketing Director that had been with us for close to 30 years. She completely turned our Sales Program around and taught our Sales Director what is needed to develop a SuperBowl Championship Sales Team and Program. Kimberly is a tremendously Organized, Structured, Focused, Passionate, Committed, Skilled, Talented and Detail Oriented person with a complete understanding of what is needed to produce a winning sales team. I cannot say enough about what she has taught my sales staff about what it takes to be successful and to be able to hit your goals. She removed their complaints about no traffic by instructing them on Her 10-5-2-1 System that requires them to "Make it Happen, Not Wait for it to Happen." I strongly recommend Kimberly Mackey!!!!! She is Fantabulous!!!!!!!"