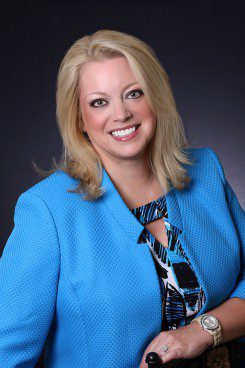 Kimberly Mackey knows what it takes to maximize your sales team. She's been there, done that. As the founder of New Homes Solutions, Kimberly brings nearly 20 years of experience as a senior level executive in the residential home building and real estate industry. She has earned the reputation as being the "expert with real world SOLUTIONS" in a competitive and rapidly changing sales environment.
Often referred to as "the rising star" in the home building industry, she is an accomplished and sought after national speaker and published author of many Sales and Leadership articles.  Kimberly's expertise is in creating Sales Management and Training Solutions for home builders across the country. Her experience includes working with Builders and Developers of all sizes – from the local/regional companies to the publicly traded national companies.
She also works with REALTORS® and Brokers from across the country and is the architect and director of the highly successful Preferred Builder Partnership program with Berkshire Hathaway HomeServices Florida Properties Group. This cutting edge REALTOR®/Builder program generated nearly $70 Million in NEW home sales alone last year!
Her experience and expertise in the many areas of the building industry allow her to bring a unique perspective on how all of the parts should work together to create the whole.
She is active in the Sales and Marketing Council of the National Association of Home Builders (NAHB), having served on the Board of Trustees and as NSMC's Membership Chair. She serves on the NAHB Board of Directors; the Florida Home Builders Association (FHBA)  Board of Directors' Executive Board, and as Area  Vice-president representing her local chapter of the Tampa Bay Builders Association. She is a past Chair, and Life Director of the FHBA's Sales and Marketing Council as well as TBBA's Sales and Marketing Council. In addition, Kimberly was the recipient of the SMC Member of the Year for 2008 and 2009. She is a member of the National Association of REALTORS®. Kimberly can be reached at kmackey@NewHomesSolutions.com .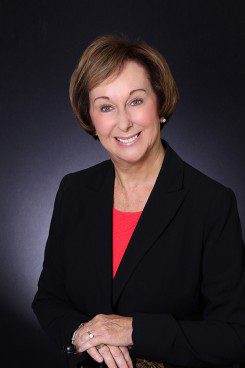 Suzanne Neff began her career in the early 1980s when interest rates were at an all time high. By the mid '80s she had proven herself as an onsite sales agent and was promoted into the role of Sales Manager for Fairfield Homes, a large regional builder in the Washington, DC Metro area. As the company grew, so did her responsibilities. She hired, coached and trained a sales team that started with six members to over 50 sales people and managers throughout the Mid-Atlantic area. She was very instrumental in the overall marketing and branding of the company, as well as the entire sales administrative process. During her tenure at Fairfield Homes, the company production grew from 100 homes per year to over 600.
From 1991-2001, Ms. Neff worked as a General Sales Manager for Pulte Home Corporation in the Washington Metro Market as well as in Columbia, South Carolina. Her primary responsibilities included on site coaching and mentoring sales associates on a one-on-one basis and overseeing the day to day operations of assigned communities; each consistently met and exceeded the company sales goals. While at Pulte, she participated in its Top Gun Training Program, a program designed to mentor new sales agents to the next level.
In 2001, she joined Richmond American Homes as a Division Vice President of Sales for the VA North Division, a start up Division. She hired, trained and coached the sales team to exceptional levels, earning her a promotion to Regional Vice President of Sales and Marketing Operations overseeing the Mid-Atlantic and Southeast Divisions' Sales and Marketing. She was very involved in improving and building the positive image of Richmond American in each of those markets. She worked closely with the National team developing training and mentoring programs for the company. Her role as a Division President brought her to the Tampa Bay area in early 2006.
In 2007, she founded Suzanne Neff and Associates, a company dedicated to working with builders and developers to reach their full potential in the areas of sales and marketing. In January 2009, her first book, New Home Sales the Basics and the Magic was published.
Ms. Neff was very involved in the Northern Virginia Building Industry Association, serving as past Chairperson for the Builder Broker Relations Committee, Chairperson for the MAME Judging Committee, Chairperson for the Washington Metro Sales and Marketing Council of 1,200 members and a past Member of the Northern Virginia Building Industry Association Board of Directors. Ms. Neff's professional career included long time involvement with the Northern Virginia Board of Realtors Association. She developed and has taught a Continuing Education Course for this group on the topic of New Home Sales. She is currently on the Board of Directors for Dress for Success Tampa Bay where she served as Past President. Suzanne can be reached at sneff@NewHomesSolutions.com .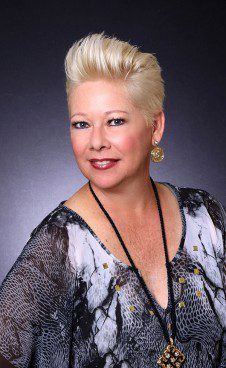 Krista Adams has recently taken on the role of Account Manager. She is currently managing the day-to-day operations of the Builder Relations Program with Berkshire Hathaway HomeServices Florida Properties Group. Krista also handles much of our business development and event cooridnation.
Enthusiastic and creative with a passion for new home construction, Krista is a recent former REALTOR® and New Home Specialist with Berkshire Hathaway HomeServices Florida Properties Group who is very knowledgeable in Tampa Bay new home builders.
As the Account Manager for Berkshire Hathaway HomeServices Florida Properties Group's Preferred Builder Program, Krista enjoys the interaction with the builder contacts. A patient care technician graduate, she previously worked as a home health aide and utilizes her interpersonal skills to build and maintain relationships. She also owned and operated a popular artisans' gallery in Key West and painted custom projects on commission. She decided to pursue the more creative side of the real estate industry as a marketing professional and put her eye for design and high energy to excellent use.
Genuineness, attentiveness, an unwavering positive attitude keynote Krista's service philosophy. Her desire to "never stop learning" enables Krista to stay well versed in the many fine new home communities throughout Tampa Bay. She frequently visits these neighborhoods to know first-hand how best to include them in promotions. Providing such a high level of service requires more than an extensive knowledge of real estate; it takes compassion and a single-minded dedication to helping builders promote their products. Krista can be reached at krista@NewHomesSolutions.com .